Educational Assessment of Mathematics: An Introduction
Educational assessment of Mathematics achievement is a critical aspect of most educational ministries and programs across the world.  One might say that all subjects at school are equally important and that would be relatively true. However, Mathematics stands out amongst the remaining ones, because it is more than just an academic subject. Here are three reasons why Math is so important:
Math is everywhere. Any job is tough to be completed without mathematical knowledge. Executives, musicians, accountants, fashion designers, and even mothers use Math in their daily lives. In particular, Math is essential for decision-making in the fast-growing digital world.
Math designs thinking paths. Math enables people, especially children, to analyze and solve real-world problems by developing logical and critical thinking. Einstein's words describe this fact inimitably, "Pure mathematics is, in its way, the poetry of logical ideas".
Math is a language of science. Math gives tools for understanding and developing engineering, science, and technology. Mathematical language, including symbols and their meanings, is the same in the world, so scientists use math to communicate concepts.
No matter which profession a student has chosen, he would likely need some solid knowledge in Math to enter an undergraduate or a graduate program. Some world-known tests that contain Math part are TIMSS, PISA, ACT, SAT, SET, and GRE.
The role of educational assessment in Math
Therefore, an important subject like Math needs careful and accurate assessment approaches starting from school. Educational assessment is the process of collecting data on student progress in knowledge acquisition to inform future academic decisions towards learning goals. This is true at the individual student level, teacher or school level, district level, and state or national level. There are different types of assessment depending on its scale, purpose, and functionality of the data collected.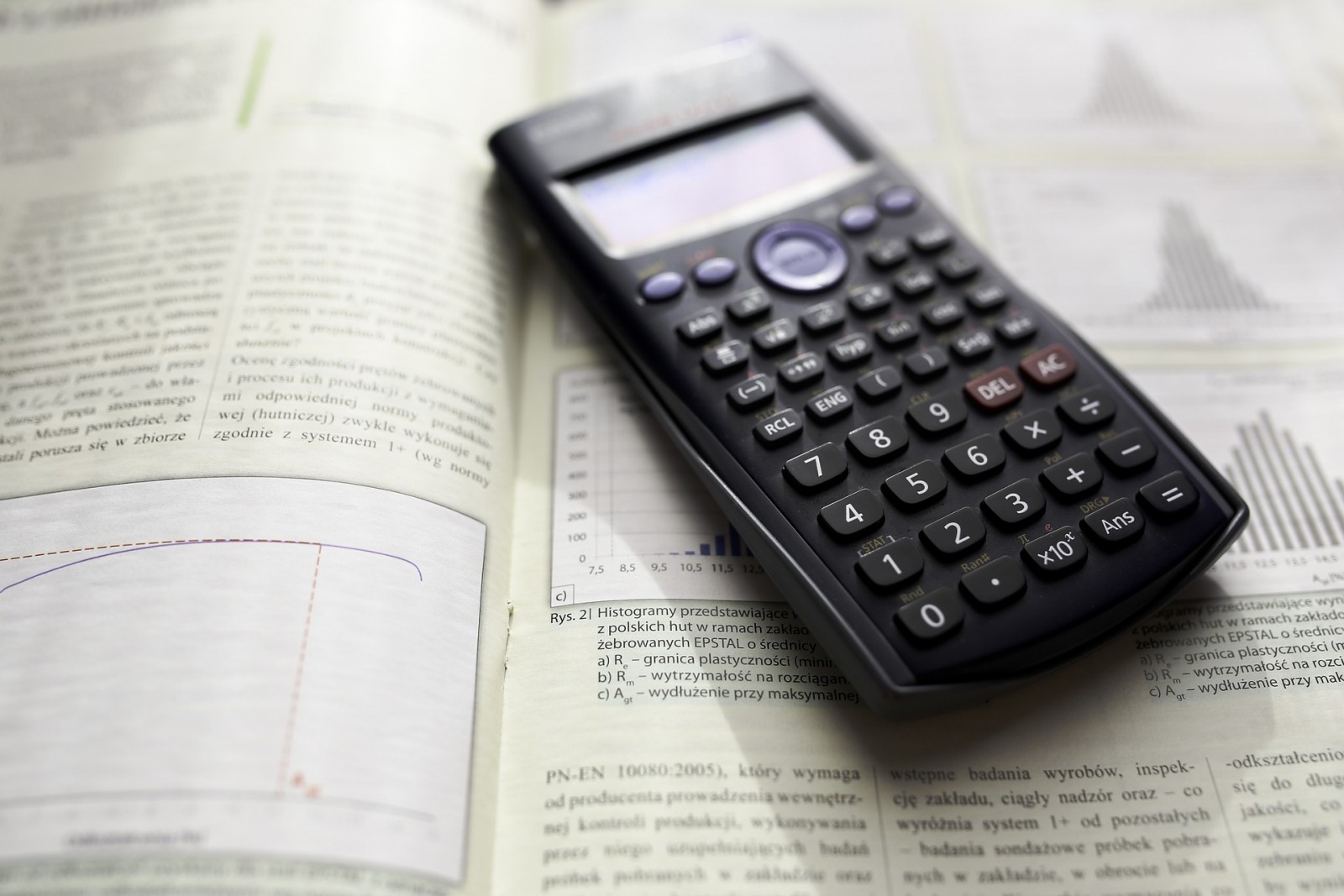 In general, educational authorities in many countries apply criteria-based approach for classroom and external assessment of Mathematics. Criteria help divide a construct of knowledge into edible portions so that students understand what they have to acquire and teachers could positively interfere student individual learning paths to make sure that at the end students achieve learning goals.
Classroom assessment or assessment for learning is curriculum-based. Teachers use learning objectives from Math curriculum to form assessment criteria and make tasks according to the latter. Teachers employ assessment results for making informed decisions on the student level.
External assessment or assessment of learning is also curriculum-based but it covers much more topics than classroom assessment. Tasks are made by external specialists, usually from an independent educational institution. Assessment procedure itself is likely to be invigilated and its results are used by different authorities, not just teachers, to evaluate student progress in learning Math but also curriculum.
Applications of educational assessment of Mathematics
Aforementioned types of assessment are classroom- and school-level, and both are mostly formatted as pen-and-pencil tests. There are some other internationally recognized assessment programs focusing on Math, such as Programme for International Student Assessment (PISA). PISA set a global trend of applying knowledge and skills in Math to solving real-world problems.
In 2018, PISA became a computerized adaptive test which is a great shift favoring all students with various levels of knowledge in Math. Application of adaptive technologies in Math for assessment and evaluation purposes could greatly motivate students because the majority of them are not big fans of Math. Thus, teachers and other stakeholders could get more valid and reliable data on student progress in learning Math.
Implementation
The first steps towards implementation of modern technologies for educational assessment of Math at schools and colleges are extensive research and planning. Second, there has to be a pool of good items written according to the best international practices. Third, assessment procedures have to be standardized. Finally yet importantly, schools would need a consultant with rich expertise in adaptive technologies and psychometrics.
An important consideration is the item types of formats to be used.  FastTest allows you to not only use traditional formats like multiple choice, but advanced formats like drag and drop or the presentation of an equation editor to the student.  An example of that is below.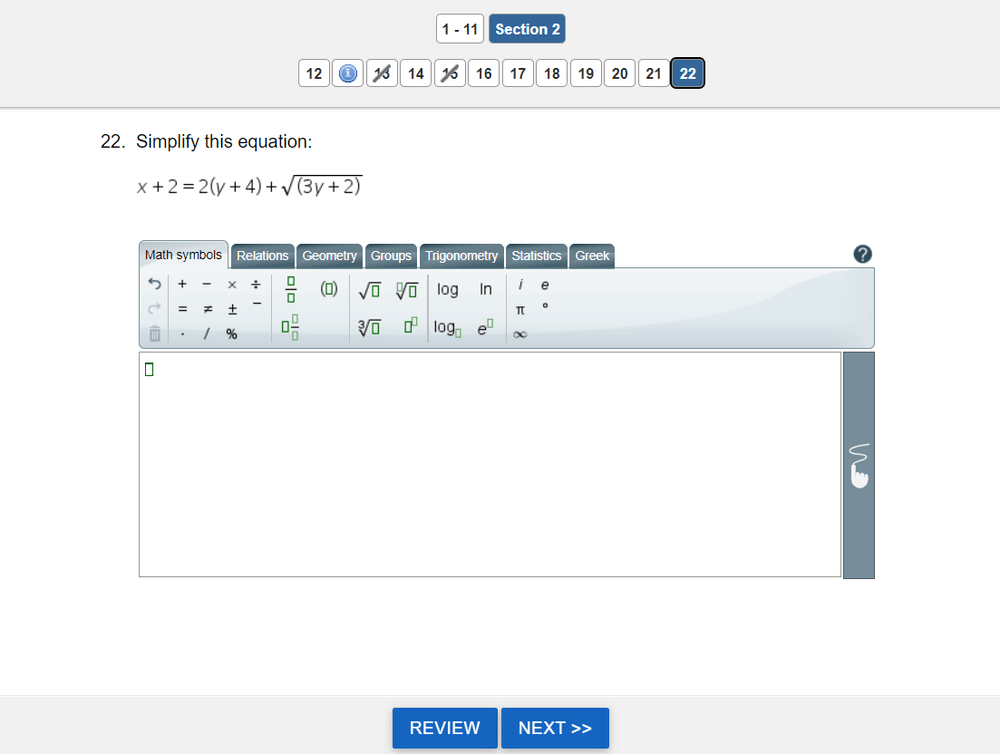 Why is educational assessment of Math so important?
Educational assessment of Math is one of the major focuses of PISA and other assessments for good reason.  Since Math skills translate to job success in many fields, especially STEM fields, a well-educated workforce is one of the necessary components of a modern economy.  So an educational system needs to know that it is preparing students for the future needs of the economy.  One aspect of this is progress monitoring, which tracks learning over time so that we can not only help individual students but also effect the aggregate changes needed to improve the educational system.
The following two tabs change content below.
Laila Issayeva
Laila Baudinovna Issayeva earned her MSc in Educational Leadership from Nazarbayev University with a focus on School Leadership and Improvement Management. Her undergraduate degree was from Aktobe Regional State University with a major in Mathematics and a minor in Computer Science. Laila is an experienced educator and an educational measurement specialist with expertise in item and test development, setting standards, analyzing, interpreting, and presenting data based on classical test theory and item response theory (IRT). As a professional, Laila is primarily interested in the employment of IRT methodology and artificial intelligence technologies to educational improvement.
Latest posts by Laila Issayeva (see all)
https://assess.com/wp-content/uploads/2022/10/math-educational-assessment.jpg
853
1280
Laila Issayeva
https://assess.com/wp-content/uploads/2023/11/ASC-2022-Logo-no-tagline-300.png
Laila Issayeva
2022-10-10 19:29:16
2023-09-04 03:07:30
Educational Assessment of Mathematics: An Introduction