Paper-and-Pencil Testing: Still around?
Paper-and-pencil testing used to be the only way to deliver assessments at scale. The introduction of computer-based testing (CBT) in the 1980s was a revelation – higher fidelity item types, immediate scoring & feedback, and scalability all changed with the advent of the personal computer and then later the internet.  Delivery mechanisms including remote proctoring provided students with the ability to take their exams anywhere in the world.  This all exploded tenfold when the pandemic arrived. So why are some exams still offline, with paper and pencil?
Many education institutions are confused about which examination models to stick to. Should you go on with the online model they used when everyone was stuck in their homes? Should you adopt multi-modal examination models, or should you go back to the traditional pen-and-paper method?  
This blog post will provide you with an evaluation of whether paper-and-pencil exams are still worth it in 2021. 
Paper-and-pencil testing; The good, the bad, and the ugly
The Good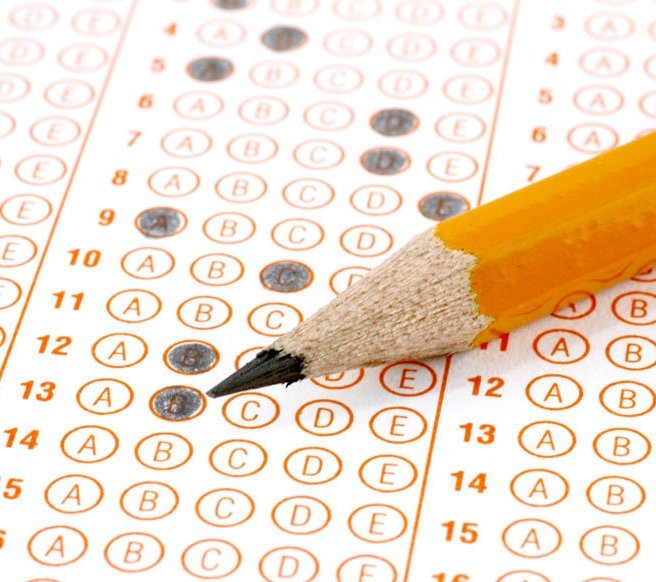 Offline exams have been a stepping stone towards the development of modern assessment models that are more effective. We can't ignore the fact that there are several advantages of traditional exams. 
Some advantages of paper-and-pencil testing include students having familiarity with the system, development of a social connection between learners, exemption from technical glitches, and affordability. Some schools don't have the resources and pen-and-paper assessments are the only option available. 
This is especially true in areas of the world that do not have the internet bandwidth or other technology necessary to deliver internet-based testing.
Another advantage of paper exams is that they can often work better for students with special needs, such as blind students which need a reader.
Paper and pencil testing is often more cost-efficient in certain situations where the organization does not have access to a professional assessment platform or learning management system.
The Bad and The Ugly
However, the paper-and-pencil testing does have a number of shortfalls.
1. Needs a lot of resources to scale
Delivery of paper-and-pencil testing at large scale requires a lot of resources. You are printing and shipping, sometimes with hundreds of trucks around the country.  Then you need to get all the exams back, which is even more of a logistical lift.
2. Prone to cheating
Most people think that offline exams are cheat-proof but that is not the case. Most offline exams count on invigilators and supervisors to make sure that cheating does not occur. However, many pen-and-paper assessments are open to leakages. High candidate-to-ratio is another factor that contributes to cheating in offline exams.
3. Poor student engagement
We live in a world of instant gratification and that is the same when it comes to assessments. Unlike online exams which have options to keep the students engaged, offline exams are open to constant destruction from external factors.
Offline exams also have few options when it comes to question types. 
4. Time to score
"To err is human." But, when it comes to assessments, accuracy, and consistency. Traditional methods of hand-scoring paper tests are slow and labor-intensive. Instructors take a long time to evaluate tests. This defeats the entire purpose of assessments.
5. Poor result analysis
Pen-and-paper exams depend on instructors to analyze the results and come up with insight. This requires a lot of human resources and expensive software. It is also difficult to find out if your learning strategy is working or it needs some adjustments. 
6. Time to release results
Online exams can be immediate.  If you ship paper exams back to a single location, score them, perform psychometrics, then mail out paper result letters?  Weeks.
7. Slow availability of results to analyze
Similarly, psychometricians and other stakeholders do not have immediate access to results.  This prevents psychometric analysis, timely feedback to students/teachers, and other issues.
8. Accessibility
Online exams can be built with tools for zoom, color contrast changes, automated text-to-speech, and other things to support accessibility.
9. Convenience
Online tests are much more easily distributed.  If you publish one on the cloud, it can immediately be taken, anywhere in the world.
10. Support for diversified question types
Unlike traditional exams which are limited to a certain number of question types, online exams offer many question types.  Videos, audio, drag and drop, high-fidelity simulations, gamification, and much more are possible.
11. Lack of modern psychometrics
Paper exams cannot use computerized adaptive testing, linear-on-the-fly testing, process data, computational psychometrics, and other modern innovations.
12. Environmental friendliness
Sustainability is an important aspect of modern civilization.  Online exams eliminate the need to use resources that are not environmentally friendly such as paper. 
Conclusion
Is paper-and-pencil testing still useful?  In most situations, it is not.  The disadvantages outweigh the advantages.  However, there are many situations where paper remains the only option, such as poor tech infrastructure.
Transitioning from paper-and-pencil testing to the cloud is not a simple task. That is why ASC is here to help you every step of the way, from test development to delivery. We provide you with the best assessment software and access to the most experienced team of psychometricians. Ready to take your assessments online?
The following two tabs change content below.
https://assess.com/wp-content/uploads/2022/10/math-educational-assessment.jpg
853
1280
Admin
https://assess.com/wp-content/uploads/2023/11/ASC-2022-Logo-no-tagline-300.png
Admin
2021-08-16 06:07:16
2023-09-03 07:56:12
Paper-and-Pencil Testing: Still around?